About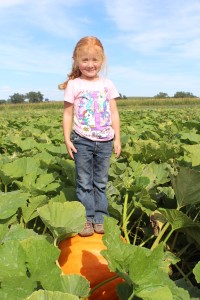 Spearfish Valley Produce started in 2003 as a roadside vegetable stand with two acres of garden vegetables grown in Spearfish Valley near Spearfish, SD. Owner Nicole Krautschun hs seen major changes since her first rows of sweet corn. In 2009, she married fellow farmer Bart Krautschun and had her first child, Macy Grace.They also expanded the opertation to over 55 acres of produce.
The Krautschuns and their employees are up long before the sun harvesting and preparing crops for daily deliveries to your local grocery stores, including Family Thrift Centers, Leuders in Spearfish & Belle Fourche, Lynn's Daktoamart in Sturgis, Beck's Nursery and Farmer's Markets in Rapid City and Gillette, WY. The Krautschun's work hard all summer long to bring you the finest and freshest produce in the area.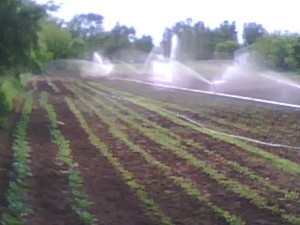 Crops grown include sweet corn, tomatoes, onions, beets, cabbage, pumpkins, egg plant, squash, cucumbers, pickling cucumbers, zucchini, gourds, and many varieties of peppers. Corn stalks are also available for fall decorations.